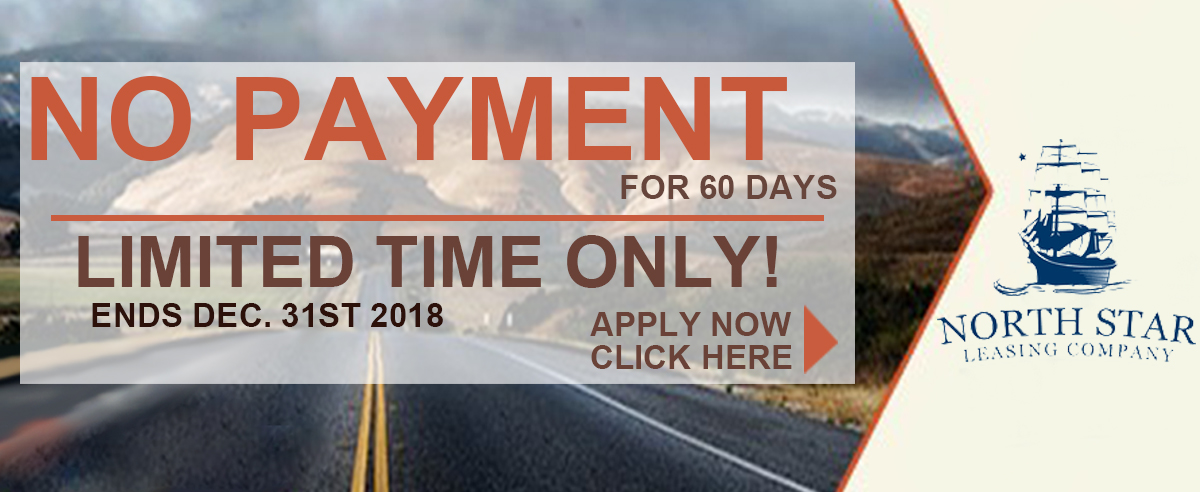 Promotion ends on Dec 31.
No Advanced Payment upon signing, only the Processing Fee will be charged
1st Payment is due 2-months after signing documents (payments are always on the 10th of the month)
Example: Application is signed and funded on Nov 15th, Next payment will be Feb 10th
Dec 10th payment = 0
Jan 10th payment = 0
Feb 10th payment is due
Customer must sign DOCS by Dec 31, 2018 with North Star Leasing. Equipment can be delivered at a later date.
Customer Must meet the minimum conditions
Minimum 2 years in business
Minimum FICO Score of 650
Underwriting can choose to approve borrowers with lower FICO Scores for this offer